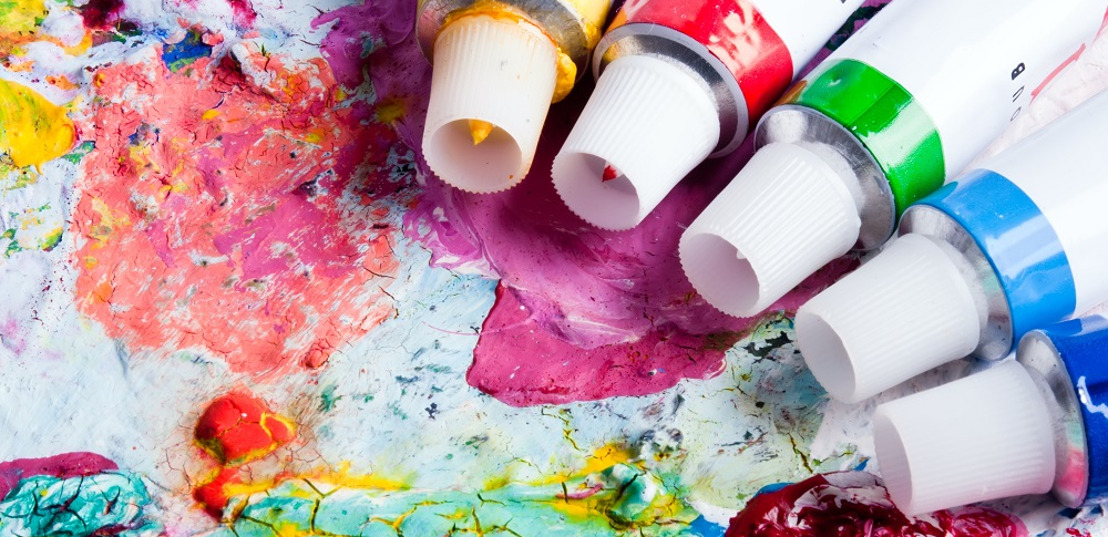 The AnyTask™ Platform list of free digital art courses for beginners
The AnyTask™ Platform Marketing team has put together a great list of free digital art courses designed for beginners, intermediate and advanced students.
According to Wikipedia, Digital Art is artistic work created with digital technology as part of the creative or presentation process.
The article adds that the digital art trend started in the 1960s when it was called computer art or multimedia art. It now falls under "new media art."
Wikipedia adds that "new media art" includes artworks designed and produced using new media technologies, comprising virtual art, computer graphics, computer animation, digital art, interactive art, sound art, Internet art, video games, robotics, 3D printing, and cyborg art. Digital art is central to the creation of Non-Fungible Token art, which is currently booming.
The AnyTask™ Platform recently launched its own NFT freelance artist category, so for those interested in joining the trend and becoming an online freelance Seller, please visit the Become a Seller page. For those planning to create NFTs for personal, commercial, or promotional purposes, please visit the NFT Artist category.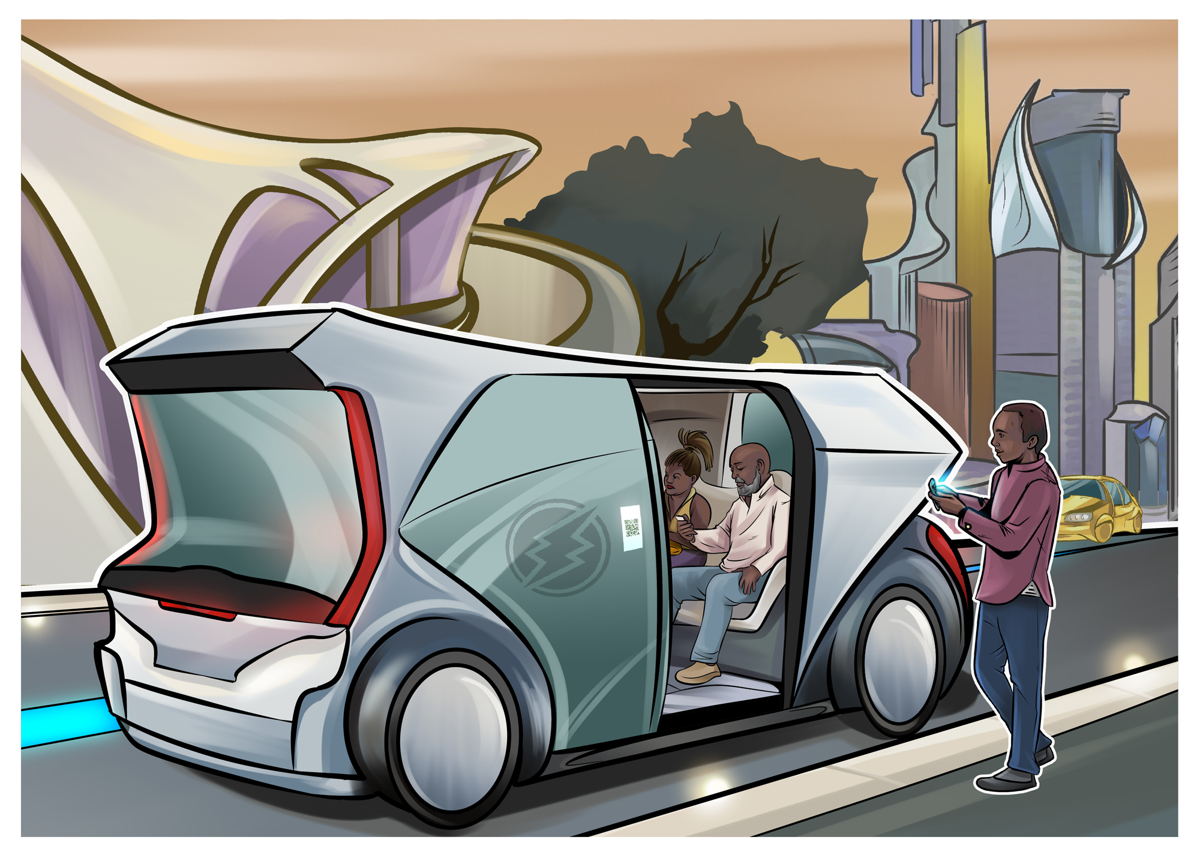 ---
And here is an excellent list of free third-party online resources for artists who want to take digital art courses and start earning ETN on AnyTask.com:
What you'll learn:
Speak and understand the language of visual art

Create first digital painting!
Course description:
This course distills semesters of art school into series of fun, engaging and concise lessons, says Hardy Fowler, course creator. Hardy explains that he will cover the core concepts and terminology that learners need to start understanding and creating art like a professional throughout the course. Mr. Fowler promises to teach course students his habits for success! He concludes by saying that this course is perfect for those who have a passion for art but may not know all of the technical terminology or concepts.
---
---
What you'll learn:
Turning average looking photos into studio-quality headshots

Using tonal tools to create great-looking outdoor shots

Turning an image into a painting

Learn how to get a tablet set up for creating art

Use Corel Painter to draw and paint effectively to create visually stunning digital art
Course description:
This course by Stone River eLearning has two distinct sections. Section one dives right into photo editing techniques with Corel's Paint Shop Pro X8. And the second section that covers using Corel Painter and a Wacom tablet for basic digital art creation.
The course includes a drawing project and a painting project to hone art skills using a tablet. While absolute beginners can benefit from this course and create real art by the end, some experience using a tablet and stylus and Corel software is helpful. The course is ideal for beginners to Corel software or beginners to image manipulation and digital art.
---
---
What you'll learn:
Navigate and use the incredible digital painting tools that Photoshop offers
Course description:
This course is for aspiring artists who have wanted to try digital painting, but are intimidated by Photoshop, explains Hardy Fowler, course creator. "We'll go through all of the software's core functions and tools in a series of easy-to-follow lessons that will have you up and running in no time," he added.
---
---
What you'll learn:
Digital drawing

Perspective drawing

Adding shade and colour

Architectural presentation

Autodesk Sketchbook
Course description:
Learners can start their architectural digital drawing journey with Mila Duncheva by taking this course. Mila has a Ph.D. in Architecture, a Bachelor of Arts in Architecture, and an Associate Fellow of the Higher Education Academy.
Mila says she will guide you step-by-step to draw a house using architectural drawing logic digitally. You will get a sense of perspective, linework, and adding colour and texture from that experience. Learners will complete a drawing to a professional standard and gain valuable analytical thinking and creative problem-solving skills.
---
---
What you'll learn:
Projection-Mapping on iOS and Android

Projection Map on an iPad or Tablet

Projection Map anything
Course description:
Course instructor Wayne Sables says that in this course, students will learn projection mapping on the iPad using an app called DynaMapper.
DynaMapper is a paid app and is available on both iOS and Android, so learners who have an android tablet, can still take this course.
---
---
What you'll learn:
Follow step by step to create their digital paintings
Course description:
Austin Batchelor will teach students every step to creating a fantastic digital painting so that they can go from beginner to expert! The Digital Painting Series shows learners how to create advanced art that will stand up as professional work. The course will enhance or give learners skills in digital painting or your money back.
---
---
What you'll learn:
How to set up art software

Warming up techniques

Accurately sketch a subject

Work with a colour palette

Draw an eye
Course description:
Course instructor Marc Cronin will teach learners how to draw perfect digital portraits every time. "Often, we get overwhelmed by the number of brushes available to us within our art software. The course will teach those who take it how to get results with only four brushes available in all art software no matter what art package they use.
---
---
What you'll learn:
Learn how to make good digital drawings of landscapes

Understanding tones from the colour palette

Drawing to create visuals of far distant objects

The straightforward approach to drawing landscapes

Some essential knowledge of drawing landscapes

Develop your skills on the Paintology App
Course description:
Many people are fond of landscapes, and it has been a firm favourite of the great masters who painted this subject frequently. Course instructor Ferdouse Khaleque will show learners how easily you can produce a complete landscape painting with a digital tablet in this exercise. There is no need for messy brushes and setup, just a tablet, a stylus, and a good dose of enthusiasm! The instructor will guide the learner on a journey through which they will understand tones and the warm and cool colours required to create a sense of perspective and distance.
---
---
What you'll learn:
Speed up the learners' workflow and make it more efficient
Course description:
Vitaliy Ivlev created this six-hour course to show learners how to use Clip, another fantastic tool for drawing and painting. He will also show students how to create art for illustration from start to finish, explaining what tools are best in specific moments and circumstances. He will go through the different processes, such as traditional sketching, sketching on a 3D base, 3D figure, and show which software is best suits the creation of different kinds of graphics, including vector style, casual style objects, environments, industrial style sketch, and rendering.
---
---
What you'll learn:
Draw amazing pictures by memory

Improve any past drawings made from a reference
Course description:
This course is for those interested in learning how to improve their anime drawings. This course by 2D Animation 101 Courses will show learners how to improve their drawings by mastering a method that Leonardo Davinci used to become extraordinary in painting. Davinci applied this method to perfect his skills so much that the King of France frequently called on him. In this course, learners will also understand that it is not true you need to be born with artistic talent.
---
---
The AnyTask™ Platform team has come to the end of this list of digital art courses for beginners. Keep an eye on the Tips for Sellers section in the AnyTask™ Platform newsroom for more listicles and other interesting information that may be very useful. Please visit the AnyTask™ Plaform Become a Seller page and list a Task now to start earning as an online digital artist.
---