Pantone's Colour of the Year: Very Peri
Pantone is the world's leading colour authority. Here's everything you need to know about them.
17 February 2022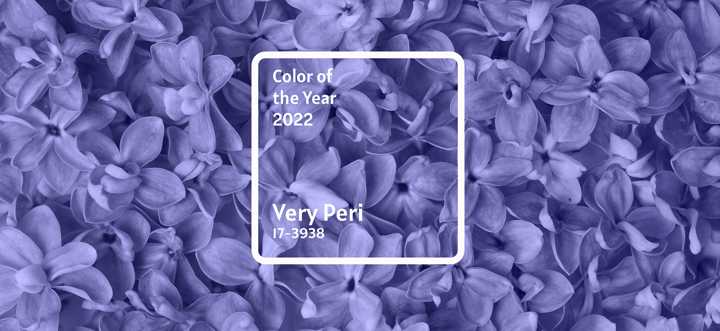 The word 'Pantone' is synonymous with colour, so it's no wonder that they are the world's leading colour authority, motivating artists, designers, and stylists to colour the world in their own unique way. Pantone is used in a range of sectors, primarily printing, though it is also used in the creation of paint, fabric and polymers. Artists, designers, printers, manufacturers, marketers and clients use Pantone colour guides for accurate colour identification, design specifications, quality control, and communication in all industries throughout the world.

Where did Pantone start?
M & J Levine Advertising, a commercial printing company founded by brothers Mervin and Jesse Levine in New Jersey in the 1950s, was the forerunner to Pantone. Lawrence Herbert, a Hofstra University graduate, was employed as a part-time employee by the company's founders, both advertising executives, in 1956. By 1962, Herbert had systematised and simplified the company's stock of pigments and production of coloured inks; the ink and printing divisions were profitable, while the commercial-display division was $50,000 in debt; he then purchased the company's technological assets from the Levine Brothers for $50,000 and renamed them, giving way for the birth of Pantone.
Pantone guides are the company's main products, which are made up of a large number of small (about 6x2 inches or 15x5 cm) thin cardboard sheets printed on one side with a set of related colour swatches and bound into a compact "fan deck."
What is the Pantone Matching System and how does it work?
The Pantone Matching System (PMS) is a standardised colour reproduction system with 2,161 colours as of 2019. Different manufacturers in various places could all refer to the PMS to ensure that colours match without coming into direct contact. Standardising colours in the CMYK process is one example. The CMYK process uses four inks: cyan, magenta, yellow, and black and is used to print the majority of the world's printed material, and it can also reproduce a subset of Pantone colours. Those that can be simulated using the CMYK process are noted in the company's guides.
When a design is at the production stage, the PMS allows designers to "colour match" specific colours regardless of the equipment used to create the colour. Graphic designers, as well as reproduction and printing businesses, have embraced this technique. According to Pantone, PMS colour guides should be acquired once a year, because their inks fade over time. Within editions, colour variance occurs due to the paper stock used (coated, matte, or uncoated), whereas interedition colour variance occurs due to changes in the specific paper stock used.
What is the Pantone Colour of the Year and what is it's impact on the design industry?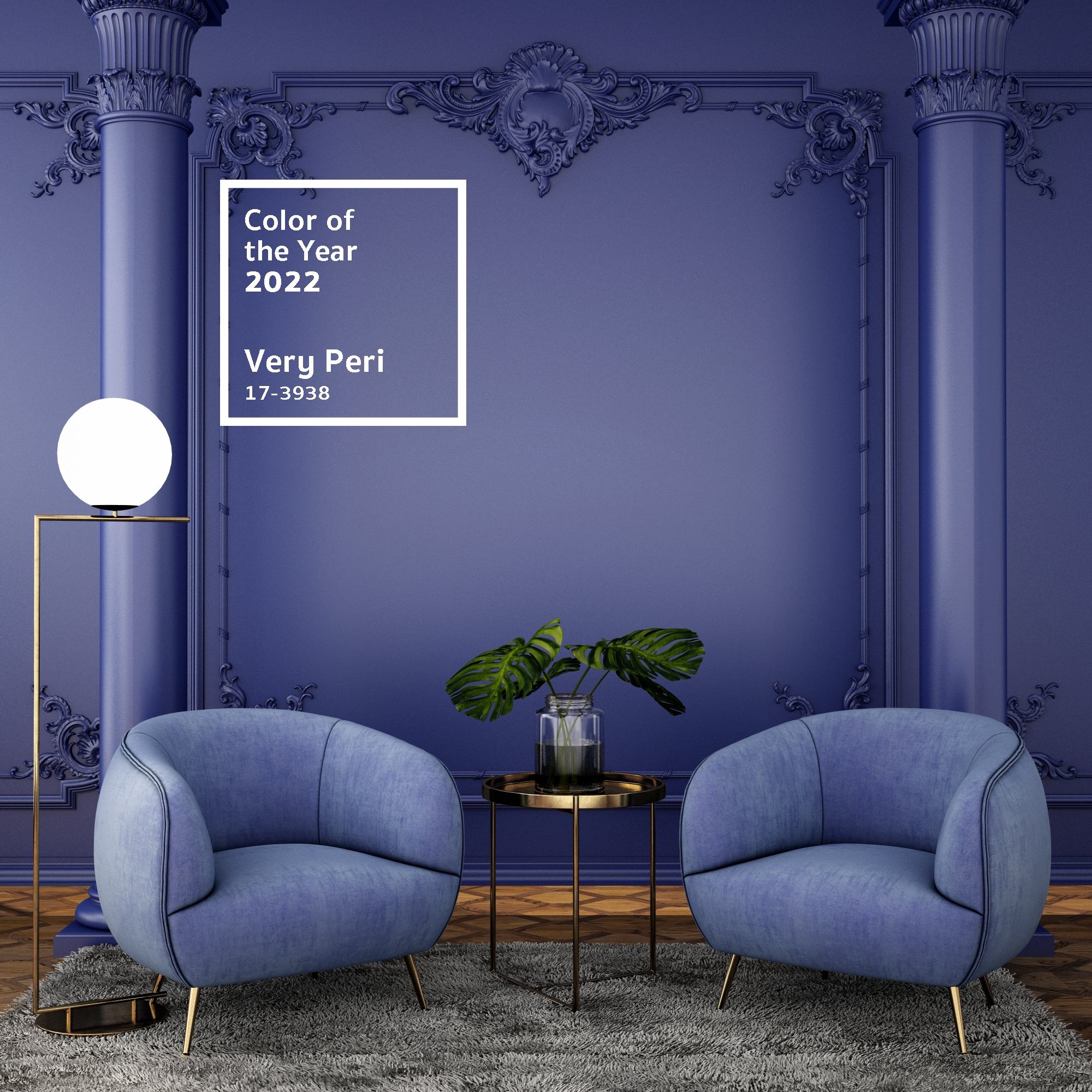 Pantone's Colour of the Year has influenced product design and purchasing decisions in a variety of industries for twenty-three years, including fashion, home furnishings, industrial design, product packaging, and graphic design. Pantone's colour experts at the Pantone Colour Institute scour the globe for fresh colour inspiration to arrive at the selection each year. The entertainment sector and upcoming films, touring art exhibitions and artists, fashion, all aspects of design, popular vacation destinations, and also new lifestyles, socio-economic conditions, and playstyles are all examples of these. Technological advances, textures and materials, as well as relevant social networking sites and even future sporting events that attract worldwide attention, may all have an impact.
It's always exciting when a new Pantone Colour of the Year is announced. Pantone introduced the new hue with an ambient art exhibition at ArtTech House in New York on December 8th. The Pantone Colour of the Year 2022 is Very Peri and is the first Colour of the Year created just for the event, honouring the ways in which our lives have changed as a result of the pandemic and how our creativity is reaching new heights. All of the past colours were chosen from the Pantone Colour System's current palette. 
Below are the Pantone Colours of the year from the last 4 years, 2019 - 2022.
2022: Very Peri
HEX: 6667AB
A vibrant violet-red undertone with a striking periwinkle blue tint. Very Peri combines the dependability and steadiness of blue with the vigour and exhilaration of red to create a futuristic sensation that encourages imagination and creativity. It's the first time in the history of Pantone's colour of the year forecasts that a new hue has been developed.
2021: Ultimate Grey
HEX: 939597
Ultimate Grey reassures gently, instilling feelings of calm, stability, and resiliency. The versatile grey shade is inspired by beach pebbles and natural elements, and its weathered appearance demonstrates its ability to withstand the test of time.
2020: Classic Blue
HEX: 0f4c81 
Classic Blue has a broad presence, evoking the vast and endless evening sky, which opens up a world of possibilities.
2019: Living Coral
HEX: FA7268
Coral is a vibrant, life-affirming coral hue with a golden undertone that energizes and enlivens while maintaining a softer edge. 
Who decides on Pantone's Colour of the Year and what are the criteria for selection?
Pantone has selected their Colour of the Year since 1999 based on design trends in numerous industries. Its preference is typically reflected in fashion and design, with firms producing and selling items and merchandise in that colour.
Pantone spends a great deal of time and effort selecting the colour of the year. A group of specialists from various industries travel the globe and contribute unique global perspectives to the discussion. They learn this by observing and conversing with people from various countries. The way colour is expressed, and more importantly, how the Pantone Colour Institute identifies its chosen shade, is influenced by cultural values.
The team takes considerable care to choose a hue that responds to contemporary culture's requirements and goals. It's vital to remember that colour is cyclical and that each year brings something fresh. In order to get inspiration for their Colour of the Year, they look to contemporary art displays, industrial design, animated films, sporting events, new technologies, and even food presentation trends. Colour expert Lee Eiseman describes this process as a "meeting of the minds," in which everyone comes together and is on the same page about the chosen colour.
Conclusion
Pantone is responsible for the advertising industry's colour consistency, with over several thousand hues perceptible to the human eye. This colour matching technique has altered our perception of colour and improved printing accuracy. The world around you are painted with Pantone magic: from the brilliant red in the Coca-Cola logo to the classic yellow on the McDonald's arch!
The Pantone Colour Matching Technology will always offer you the most realistic colours, whether you're a designer or an artist. Sure, you could look at your design and make a prediction as to what colour it should be. However, without the Pantone Matching System, this may not look the same as it did the last time you printed it. It's time to add more to your colour rainbow by learning about the Pantone colour matching technology.
Stuck in a rut with your graphic design tasks? Check out AnyTask.com, where you'll find skilled freelancers from across the globe, ready and waiting to help.
Want more? Check out our video for even more fun facts about Pantone!

Sources: