Do you know the 5 highest selling NFTs of 2021?
2021, the year that witnessed the revolution of the NFT marketplace.
21 March 2022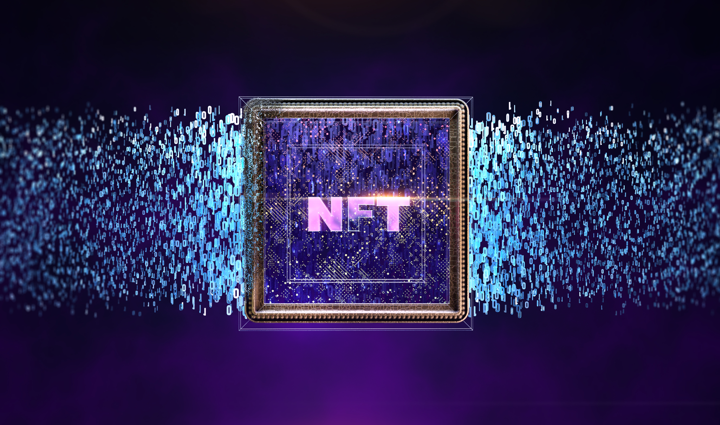 2021 was one of the most remarkable years in the history of blockchain and cryptocurrency as we witnessed the revolution of the NFT marketplace. The market size for NFTs is fast catching up with that of the traditional art market that most of us know. Did you know that the value of the marketplace for digital collectibles hit $41 billion in 2021? This was disclosed by Chain analysis, a blockchain data company. 
The Financial Times was the first to reveal the new data for the digital collectibles marketplace. They added that the total NFT sales would have been higher if NFTs minted on other blockchains (aside from Ethereum) were included. This explains why the key players in the art industry are fast embracing NFTs as companies like Sotheby's and Christie's have been selling NFTs worth millions of dollars. Although NFTs have been around since 2014, the year 2021 will remain an outstanding year where this unique technology entered the mainstream. Some experts believe that it is a clear indication of continued digital transformation.
So, what are NFTs? 
NFTs are simply individual tokens with valuable information stored in them; these tokens serve as undeniable and verifiable proof of ownership of the digital assets. Non-fungible tokens could be images, videos, music as well as other forms of artwork and media. In the past year, there have been some jaw-dropping NFT deals, so, without further ado, let's take a look at the five most expensive of 2021.
1. The Merge ($91.8 Million)
The most expensive digital artwork that was sold in 2021 was The Merge. The brain behind this NFT is a digital artist known by the nickname Pak. It was sold for a total of $91.8 million on December 6, 2021, on Nifty gateway, an NFT decentralized marketplace. However, unlike other expensive artworks, this piece was split into 312,686 pieces and was purchased by 28,983 buyers. 
Here is the catch: The Merge was originally a single artwork that comprised a collection of "masses" that individuals on the marketplace can buy. These pieces can be stockpiled to create a bigger mass before selling the complete artwork in the secondary market. When the sale was finally concluded, a total of $91.8 million was spent and this is how The Merge became the most expensive NFT that has ever been sold. ​ ​ ​ ​ 
2. Everydays: The First 5000 Days ($69.3 Million)
Many still see Mike Winkelmann's collage Everydays: The First 5000 Days as the most expensive NFT that has ever been sold since the emergence of the sector, especially since it is just a single piece of artwork. The artwork is made up of, you guessed it, 5000 images taken or created since the start of the project in 2007. Some of these images are from popular culture, such as Donald Trump, whilst others are hand-drawn.
Many see this sale as a major factor that propelled the NFT market into fame. A Singapore-based crypto investor purchased the NFT at auction house Christie's in Ether (ETH) on March 11, 2021.
The buyer's name is MetaKovan and he is also the pseudonymous founder of Metapurse which is an NFT investment fund. The buyer wants people to have a copy of the expensive artwork he already purchased simply because he is a strong believer in free information. One of the striking things about The First 5000 Days is that it created awareness for mainstream audiences to know more about non-fungible assets.
3. Beeple Human One ($29.98 M)
This artwork is simply a dynamic, life-generative sculpture that was created by Beeple. It is an NFT and a life-sized 3D sculpture that was minted back in October 2021. After it was released, the NFT got the attention of investors at Christie's but on December 9, 2021, it was claimed by billionaire Ryan Zurrer for $29,985,000. It's a glass box showcasing a walking (not moonwalking) astronaut while its background is digitally programmed to transform around the astronaut. The two factors that lead to a change in the dystopian settings are the local time as well as the box's geographic location.
Based on the description provided by Beeple, the NFT is a "kinetic video sculpture" that consists of four different video screens (16K resolution), dual media servers, mahogany wood frame, polished aluminium metal, and a never-ending video along with a dynamic non-fungible token. In his view, Human One is the first portrait of a human that was born in the metaverse and he hopes to keep updating it in the course of his lifetime. Interestingly, the physical element of the NFT was designed to ensure the continuous display of the artwork while Beeple will also retain remote access to it. This will ensure that it functions properly and that he can easily enhance it the way he wants.
4.CryptoPunk #7523 (11.75 M)
CryptoPunk #7523 is part of a collection of nine rare aliens often regarded as "Alien Punks." Its sale took place at a Sotheby's auction where Shalom Meckenzie of Draftkings purchased it. The NFT is sometimes regarded as a "COVID alien" due to its surgeon's cap and mask. At present, there are about 10,000 CryptoPunks in existence – a collection of 24x24 pixelated avatars. Despite the number of these unique NFTs in existence, no two CryptoPunks are alike as they all have their unique accessories and features.
It's also among the earliest NFTs that were launched by Larva Labs founder, Matt Hall and John Watkinson. Initially, these NFTs were offered to users for free, but over the years, a good number of them have been sold for millions of dollars.
Back in 2017, the last public sale of CryptoPunk #7523 was just 8 Ether (valued back then at $1,646) and before it was sold, it was owned by an individual under the pseudonym Sillytuna who purchased it for an undisclosed amount. When Sillytuna purchased it, it was done via an over-the-counter trade (OTC) and this explains why there were no records of the specific amount it was purchased for. 
5.CryptoPunk #3100 (7.67 M)
The fifth most expensive NFT that was sold in 2021 is another CryptoPunk. It was purchased for 4,200 ETH which is about $7.67 million as of the time of its purchase – March 11, 2021. CryptoPunk #3100 was undoubtedly unique enough to have been sold for this amount on OpenSea which is currently the biggest NFT platform in existence. Although there are 10,000 CryptoPunks available, only 406 of them have a headband. The current selling price of this NFT is 35,000 ETH which is estimated to be about $100 million as of the time of writing and if it eventually gets sold, then it will become the most expensive NFT that has ever been sold. However, there are currently no bids for the NFT, so it remains to be seen whether or not CryptoPunk #3100 will take the top spot. ​
So, those are the five most expensive NFTs to be sold in 2021. Reckon 2022 will have it beat? We'll have to wait and see! ​
Looking to make your debut in the NFT space? Check out AnyTask.com for help with creating and even listing!

All details correct at time of publishing.
All details for suggestion only, please do your own due diligence and research when considering entering the NFT or cryptocurrency space.