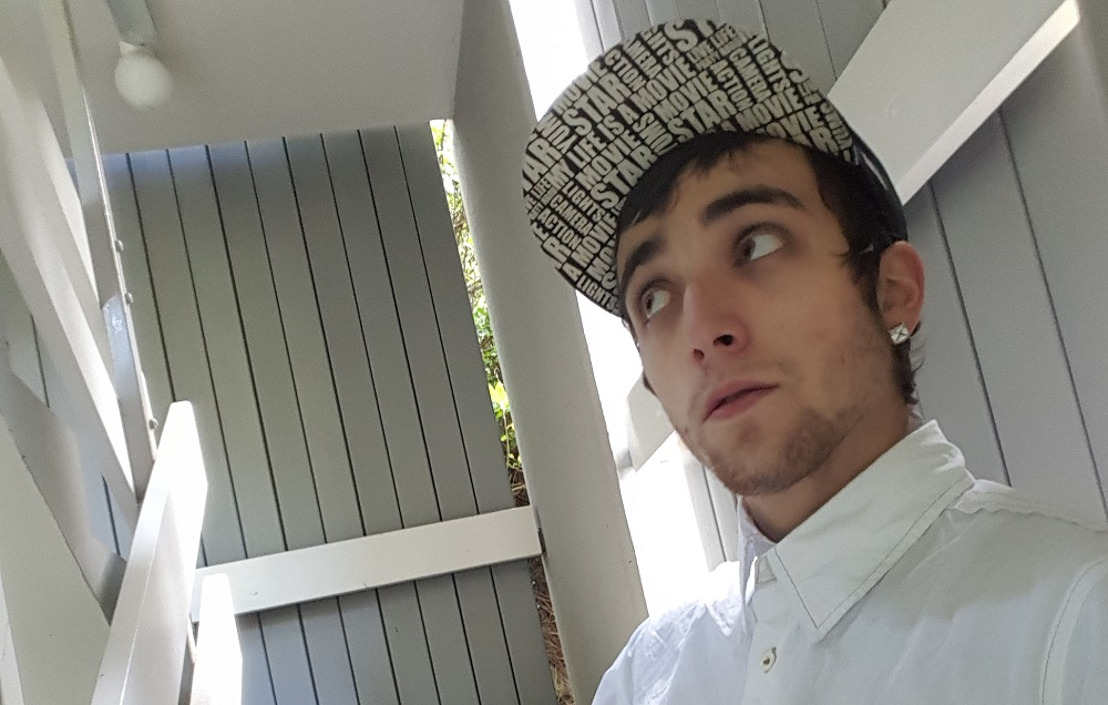 DJFein is the epitome of an AnyTask freelancer entrepreneur
DJFein is a unique AnyTask freelancer in that he works with other AnyTaskers, from whom he has purchased at least five tasks. His strategy as a seller is to offer better prices while maintaining the highest levels of quality
New Zealander James Ferrige is the perfect example of how a successful freelancer could see even better results. He is not only a top seller on AnyTask, but he's also begun to build a network of AnyTask freelancers that work together on projects that require different skill sets.
Mr.Ferrige is not only one of AnyTask's most sought after freelancers, but he is undoubtedly the AnyTask freelancer that has purchased more tasks from colleagues on the UK-based website than any other.
"Anytask is great for anyone with a passion for creating and networking not only with customers but with other freelancers creating a long-term relationship," said James, who goes by DJFein on AnyTask.
"Freelancing is something I have done for nearly a decade both in the digital and physical industry," he said in an interview with the AnyTask team. "I'm also in music management and production. I've been doing this for eight years, gaining experience and creating digital album designs for independent bands, artists, and producers alike."
CREATIVE REVIEW: How outsourcing certain tasks can save your agency time and money
But James has another important goal in life: to help make a difference in the world.
"Life here in New Zealand is not as easy as most would presume," he said. "I've observed the struggles of many throughout my entire life and just wished I could help, so when I got my first laptop and found a passion for graphic design, I knew I had found my calling and then found that freelancing would be my path to helping others."
Helping others with AnyTask income
Mr. Ferrige explains how freelancing has impacted his life and how AnyTask has enabled him to help others.
"I've used the Electroneum (ETN) I earn on AnyTask to top-up airtime and data for many people I know in other countries where they are facing financial difficulties. Of course, I save for my future as well," he said. "This is one cool feature the Electroneum app has. You can also help people in various African countries with electricity top-ups."
The New Zealander, aged 26, said freelancing has helped him become a successful graphic designer and provides him with the opportunity to make the vision of others a reality for them.
FORBES: AnyTask is about to change all you know about the gig economy
"In my younger years, my dream was to become my own boss," he recalled. "Before becoming a freelancer, I worked in hospitality but soon realized that becoming a chef would not help me help others."
Ferrige explained that when deciding where to freelance, he studies the website, the tasks, and the prices other freelancers ask for their work.
"My strategy is to offer better prices while maintaining the highest levels of quality. My goal is to keep my clients happy and coming back for more. In the long run, this strategy is better for my clients and me as I rather have repeat buyers."
SUNDAY TIMES: AnyTask, the launchpad for digital freelancers
James says he is a self-taught entrepreneur and assures he delivers services "unlike others in the industry. I've made a name for myself on many freelance platforms over the years, particularly because of my experimental Psytrance Punk style of work."
AnyTask and Fiverr
James said he has worked on Fiverr for many years. The website, founded in 2010, charges freelancers 20% on all their sales. He finds AnyTask to be better.
"On Fiverr, it is hard for newbies to get started in freelancing as it is very competitive. On AnyTask, anyone with digital skills and creative talent can jump in, set up a profile, list a task, and begin to provide services to customers that, if serviced impeccably, will likely become long-term clients."
James Ferrige says he will continue recommending AnyTask to freelancers as well as potential task buyers. "I like AnyTask and its goal to help make a difference in the world. It provides everyone with equality, like no other freelance platform."
Buyers on AnyTask currently pay with a debit or credit card, and the freelancer receives that in ETN from AnyTask directly into their Electroneum crypto wallet.
READ: Find out why so many people purchasing online digital tasks prefer AnyTask
Freelancers can use that ETN at nearly 2,060 business outlets worldwide. These include LockTrip, a global online travel agency that gives ETN users discounts at 2.1 million hotels and hundreds of airlines. In South Korea, AnyTask and Electroneum users can access the MeconCash Wallet to use their ETN at 13,600 ATMs across the country.