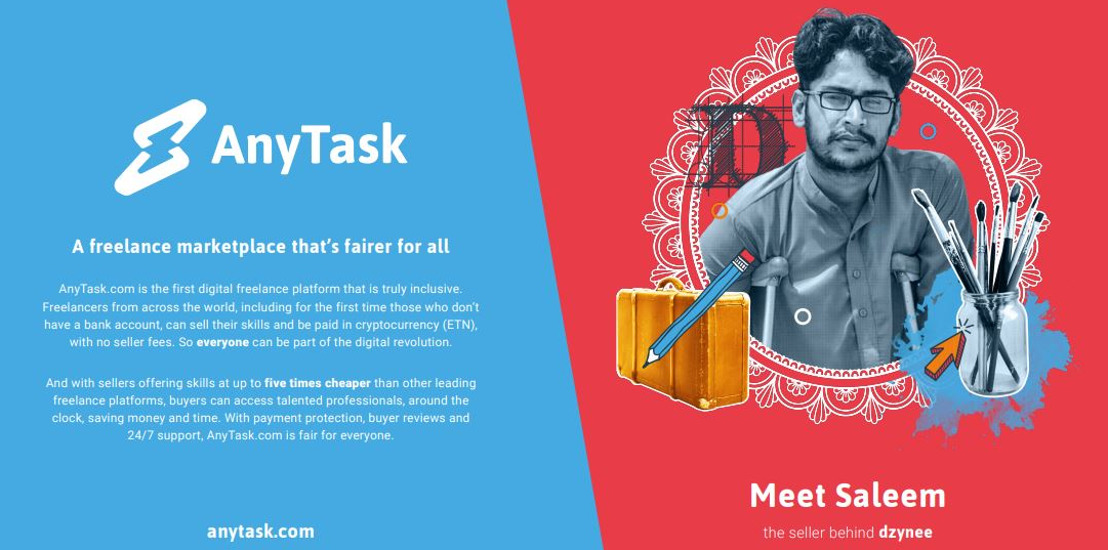 AnyTask, the first global freelance platform to add a translation system enabling billions speaking 109 languages to interact instantly
Electroneum has also integrated professionally translated languages for the website's interface, enabling people speaking 23 different languages, in another positively disruptive move in an already disrupted industry.
In a ground-breaking move, Electroneum has once again achieved a world's first by removing language barriers on its global freelance platform AnyTask to empower the unbanked and connect them to the worldwide digital economy.
"Our team of developers has added an integrated translation system onto the AnyTask website, making communication possible in 109 languages spoken by nearly 6 billion people around the world," said Electroneum CEO and Founder Richard Ells. "No other freelance platform has this function."
The new functionality also enables AnyTask sellers to easily translate their task into English, and the task buyers' requirements into their native language. 
"By allowing buyers to purchase digital services in all the top spoken languages around the world at prices up to five times cheaper than on any other platform, whilst empowering a new, eager workforce, we are disrupting an already disruptive industry," said Ells.
Electroneum's tech team has also integrated professionally translated languages for the website's interface, enabling people speaking 23 different languages to sign up and begin selling tasks on AnyTask instantly and without any barriers to communication. The 23 top languages include those spoken in South America, North America, Africa, Europe, and across Asia.
"Other leading freelance platforms do not have this level of language connectivity," noted Ells. "By implementing these professionally translated languages, we are enabling people from non-English speaking regions to sell tasks on AnyTask without any language barriers."
AnyTask saw its launch in late 2019, and as of just over two weeks later, on 25 March 2020, over 175.800 people had signed on to the global freelance platform. More than 73,000 of them have signed on as sellers, and circa1,900 tasks have over 2,600 tasks listed.
"We have developed tons of software over the past two years aimed at helping the unbanked and those living in poverty in developing countries via AnyTask," said Ells.
"AnyTask is the fairest freelance platform in the industry because it does not charge sellers of tasks any commissions. We charge buyers 5% for administrative purposes and to keep the platform running."
The Electroneum freelance platform is also unique in that buyers pay for tasks with a credit or debit card, and the seller receives the remittance in ETN, which they can use to top-up their mobile phones, and in many places, to pay for everyday items and services.  And in the coming months, in-app payment of utility bills will also be available to Electroneum's 3.8 million registered users.
"We are currently in the process of signing new collaboration agreements with partners to expand the Electroneum ecosystem providing those who earn or have ETN more ways to use our cryptocurrency," said Ells. "Our top priority is to become the most widely used crypto in the world."
In the coming months, Electroneum will launch TaskSchool, a non-profit online platform aimed at providing people with free eLearning resources to acquire the skills they need to start selling tasks on AnyTask, even with only a smartphone.
As they continue firm on their path to achieving its mission to help eradicate financial exclusion providing over 1.7 billion people who are unbanked the opportunity to access the global digital economy, the crypto, Electroneum, demonstrates why they are the blockchain project to watch in 2020.