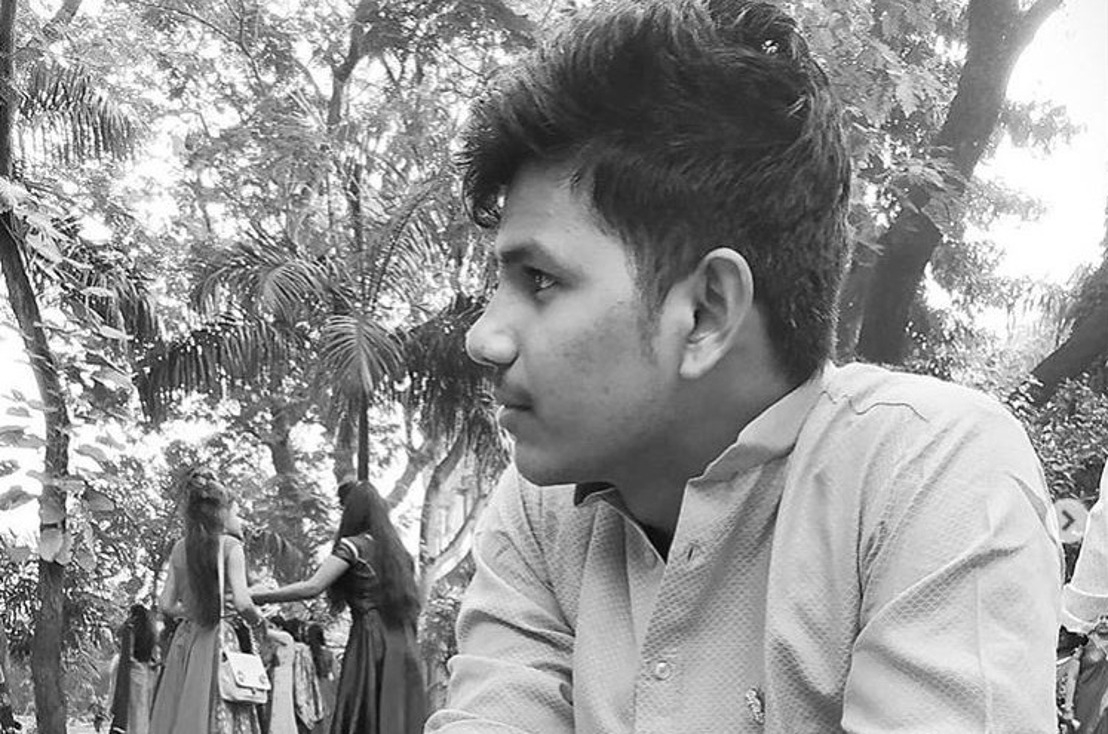 AnyTask is very important to me, it has made a difference in my life, says freelancer from India
The young freelancer says jobs in his area are hard to come by, but AnyTask has provided him with the extra income he needs to pay for school and expenses, and therefore, get an education for a brighter future
Dattatray Degale may currently live in a country predicted to become the second-largest economy in the world, but the reality on the ground is entirely different. Half of India's population lives on less than $3 a day and nearly one-sixth, in extreme poverty.
"In the rural areas of my country, the situation is even more difficult," said Dattatray. "People simply cannot afford to live. I know this because I come from a rural area, where vulnerable living conditions forced me to migrate to Kaylan," some 900 miles north of New Delhi.
India is currently the fifth-largest economy in the world, but it is still considered a developing country. By 2030, India is likely to overtake the United States as a global economic power, second only to China, the World Economic Forum website revealed.
The Asian nation is the second-largest by population with over 1.3 billion. Only China has more people, but according to the BBC, by 2028, India will become the world's most populous nation. The country has the highest number of people over 15 years of age who are unbanked with 190 million, second only to China, where 225 million do not have bank accounts.
And although the national percentage of people with bank accounts is high at 80%, it does not necessarily mean that people use their bank accounts. A report by Al Jazeera reveals that half of India's bank accounts are inactive. According to a Mastercard report, that is not only due to a lack of financial literacy, but also because people earn so little they have no use for banks. It also means that 90% of transactions across India are still made using cash.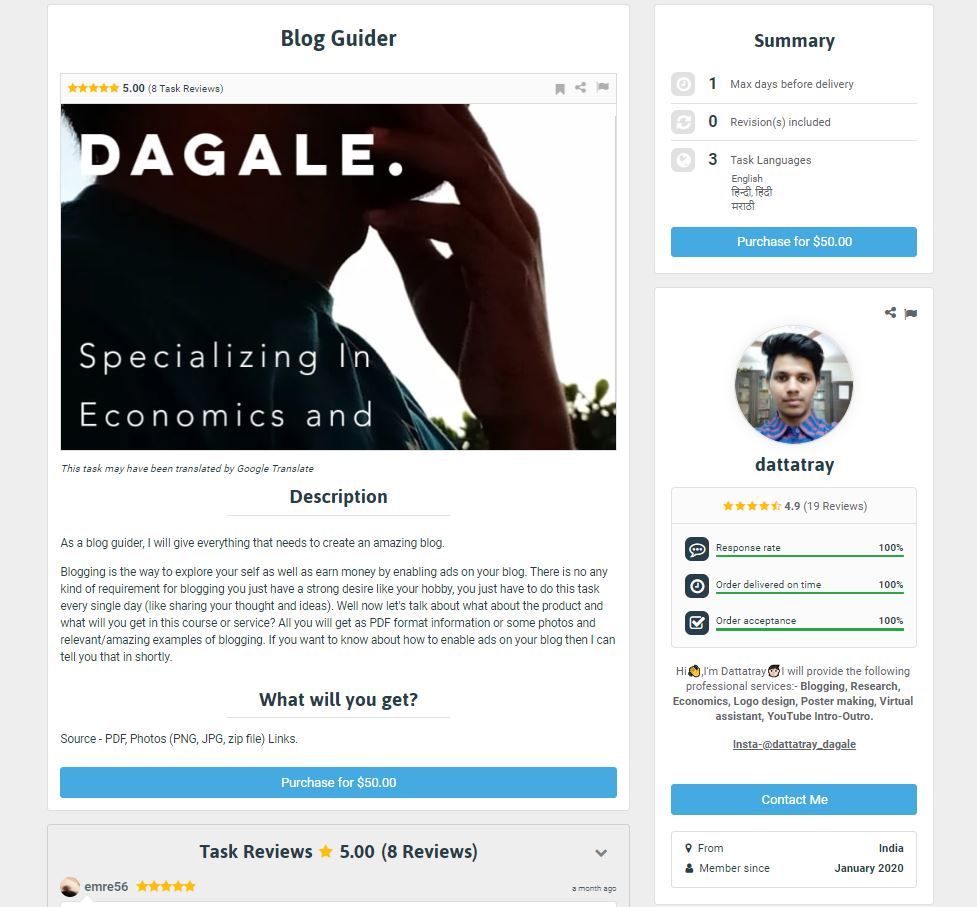 A topic for debate
Poverty can be a controversial topic. While the Indian government claims to have reduced the number of people living under that condition by 280 million, the fact is that today one out of two Indians live under the line of poverty, and one out of six live in extremely vulnerable conditions.
Nearly one out of four Indians are unemployed. That's one reason why Dattatray believes that freelancing is not only the best option for him but also for many of the Indians who are struggling to find good jobs and get ahead in life.
"In my opinion, freelancing is a sound alternative to formal employment in India. The minimum wage in my country is $2.38 a day, and you have to work your butt off. Freelancers can earn twice that much in an hour creating a logo or editing a photo," he said.
A vital source of income
"AnyTask is very important to me. It has provided me with the additional income I urgently needed to continue in university for an education that will ensure I have a future as an economist," said the 21-year-old. "AnyTask has already made a difference in my life. I do it part-time, but as Electroneum's freelance platform grows and improves, and I have faith that it will, it will become even more important for me."
Freelance has been a vital source of income for Dattatray, and after attempting to earn additional on several leading freelance platforms, he decided AnyTask is the one for him.
Dattatray offers his services in 11 categories on AnyTask, albeit he's had more success with logo design, blog guiding, and virtual assistant.
"I have been freelancing for two years. I provide several professional services, including blogging, research, poster making, YouTube intro- outros, and virtual assistant, and of course, I am studying economics, so I offer that service as well.
"I do well on AnyTask. I am focusing solely on AnyTask, although I know I need to continue upskilling and working harder to become much more competitive," he highlighted. "However, my expertise is in graphic design and blogging. I feel very comfortable doing these tasks."
He used to sell on freelancer.com and researcher.com, but he explains that it "was tough to get people to purchase from me. And on top of that, they were charging me up to 10% or $5 of my work, whichever was greater. For example, that means that if I did something worth $10, I had to pay them half of my earning to them."
He continued saying that on a $20 task, they charge 25% and that sales of more than $30 pay only 20%, and that it was not until you sold for $50 or more, that you would pay only 10%
Got them coming back for more
Dattatray boasts a 4.9-star rating on AnyTask. He's done well with his blog guider offering, as it specializes in economics.
A buyer that goes by Ravi on AnyTask thanked him for the information and was so happy they want back for more, and the second time around, Ravi said the service was "excellent, fast, and very understandable. I highly recommend him to everyone."
Manojkale said, "his information is really useful in the current situation." Manojkale was especially grateful for the infographic that Dattatray delivered with his blogging guidance. They were so happy, they purchased at least four more tasks from Dattatray.¿
Mahaeshs4 was thrilled because Dattatray delivered his task within one day, and Jonekhade, who said he was thrilled with a logo and an invitation card, also came back for more on two other occasions.
Dadaswmi also told Dattatray more purchases were possible. "Great job. I'm so happy. Thank you, man. If I need more, I will come back."
Freelancing is becoming more popular around the globe because it offers the potential for better employment, independence, and higher income. So, wait no longer and visit AnyTask today and check out the thousands of talented freelancers you can hire. And remember, our freelancers do not pay any fees or commissions, and for a limited time, neither do buyers.