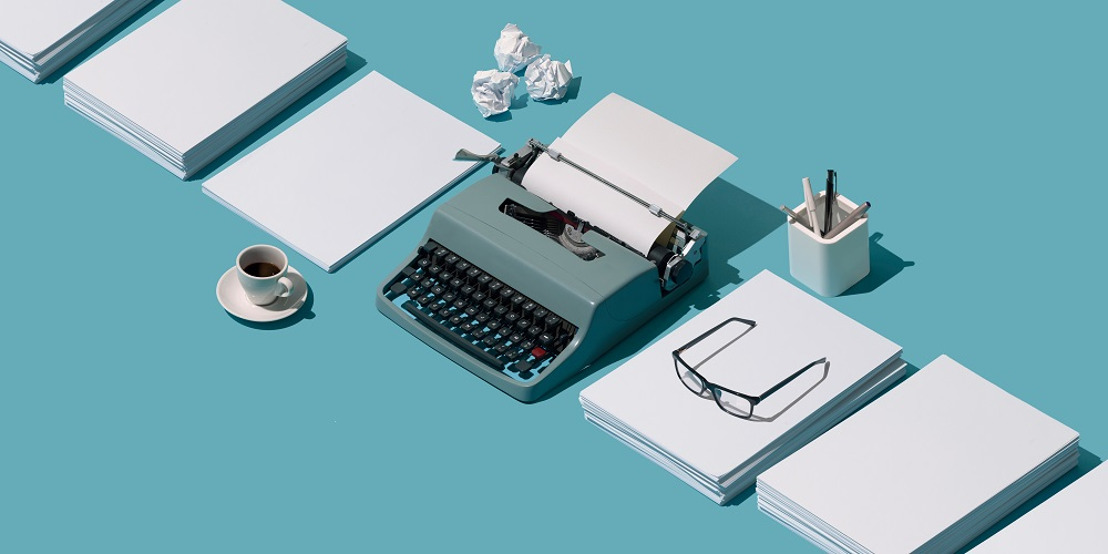 6 free courses for freelance writers who want to excel on AnyTask
The best way to become an experienced freelance content writer is to practice, practice, and practice, as is the case with anything you want to master.
It's very important to say that good writing practices are essential for you to demonstrate just how professional you are, even if you are only writing a message, a CV, or your profile on AnyTask.com. Being able to write well in English is simply a fantastic skill.
READ: 5 free basic online courses for Graphic Designers
With that in mind, we bring to you several online courses that will help you reach higher-level tasks more quickly. And with the courses we have carefully selected for you, we believe you will shortly increase your earning as a freelancer. And guess what? The courses put the free back in freelancing as they are, excuse the redundancy, free.
So, with no further ado, here they are:
---
1. Alison: English Writing Skills
As the website states, this online English language course will guide you through the most important English writing styles. It will also show you how and when to apply each one of the styles and improve your knowledge of the correct usage of punctuation and grammar. These skills can help you express yourself clearly and effectively in your writing, regardless of whether you dream of becoming a professional writer or just want to improve your English writing for school.
READ: A Best Practice Guide for AnyTask freelancers
You'll learn the basics of writing comedy, suspense, thriller, and poetry throughout the course. Why would you need to know about these styles, you ask? Simple: It allows you to adapt your writing to the right tone for each situation you face. The course will also teach you how to write descriptive, instructional text and opinion pieces to bolster this skill. That's a fantastic way to get you writing in a large number of different forums.
---
2. OpenLearn: Writing What you know
This unique course Will help you improve your descriptive writing. Writing what you know enables you to develop your perception of the world and see familiar things in everyday life from a different perspective. You'll also be taught how accomplished writers use their personal histories to form the basis of their work.
Check out: AnyTask freelancers testimonials
After studying this course, you should be able to articulate the notion of write what you know. You'll also learn how to write "blind" descriptions of known objects and note new observations, providing you with an enhanced ability to list sensory perceptions. By the end of the course, you'll be able to write compelling short texts about a personal memory of either a place or a character.
---
3. Duke University: English Composition 1
What a fantastic opportunity! A free college-level writing course from a world-class university led by Dr. Denise Comer, Director of First-Year Writing.
The course will help you gain a foundation for college-level writing valuable for nearly any field. You'll learn how to read carefully, write compelling arguments, understand the writing process, engage with others' ideas, cite accurately, and craft powerful prose.
READ: 8 tips to get the best results from your freelancer on AnyTask
The learning objectives include learning how to summarize, analyze, question, and evaluate written and visual texts. You'll also learn how to argue and support a position, recognize the audience, and disciplinary expectations. You'll learn to identify and use the stages of the writing process and the characteristics of effective prose. Learn how to apply proper citation practices and discuss applying your writing knowledge to other writing occasions
Wow! This one is a no brainer.
---
4. University of Witwatersrand: Academic Writing for Clarity and Meaning
Many of us may believe that one needs to write in an intricate style to express elaborate ideas. However, the fact is that complex writing styles can limit your audience and tire those who do read you.
With that in mind, this course's instructions aimed it at students at tertiary institutions and contributors to academic publications. By the end of the two-week course, you'll be able to articulate complex ideas with greater clarity and meaning.
CHECK OUT: The AnyTask Newsroom
During the first week, you will learn how to develop a structured writing process appropriate for your intended readership. You'll discuss the importance of a golden thread with your teachers, the main principles of drafting a research report, and different abstract patterns.
And during the second week, you'll focus on the principles of paragraph and sentence construction and learn ways of writing that enhance clarity and engage your readers.
---
5. California University, Berkely: Academic and Business Writing
Want to impress and attract more customers on AnyTask? Then this course from this prestigious and world-class university can help. And how awesome is it that you can take a free, six-week course with them that will help you significantly improve your grammar, vocabulary, structure, editing, and publication?
The course is basically an introduction to academic and business writing for English language learners. Students will focus on understanding the demands of different styles of writing during the course.
CHECK OUT: What buyers on AnyTask have to say about the platform and its freelancers
You'll learn how to refine persuasive writing techniques and essay development. Also, you'll gain skills for proofreading, self-editing, revision, tone, and vocabulary. And lastly, by the end of the course, you will have developed strong writing and communication skills.
---
6. Technische Universitat Munchen: Academic Writing Made Easy
Are you struggling with writing an academic text? Well, with this free six-week online course, your pain will ease, and your writing skills increase. Throughout the course, the instructors will guide you through the basics of academic writing step by step, from structuring and organizing an academic text to avoiding common mistakes so that you stand out from the crowd for all the right reasons, including paragraphing, style, tone, paraphrasing, and punctuation.
IBTIMES: Top three best freelancer platforms in 2021
By the end of the course, you'll know how to identify the different genres and the expectations of each one. And how to overcome the crippling writer's block as well as how to structure your ideas cohesively. The lessons will also provide you with the ability to write reader-friendly sentences, use appropriate tone to gain credibility, avoid plagiarism and, more importantly, ensure your text respects general punctuation rules in English.
---
We are sure that you already know that working hard is essential but not usually enough to earn more as a freelancer. So, to boost your career, leap one or more of the thousands of free online courses you can find on the internet and potentially increase your income or start earning on AnyTask.