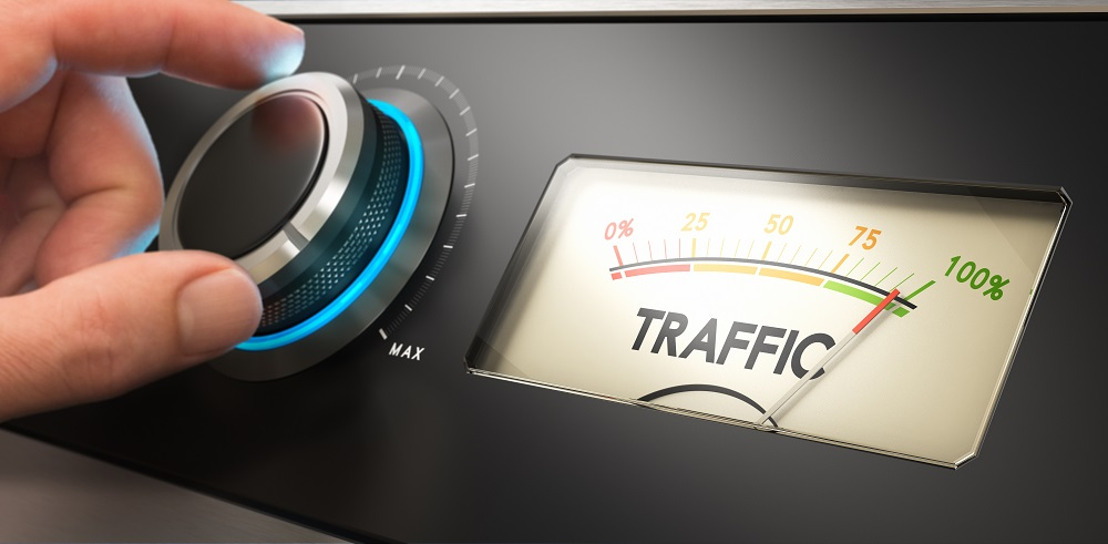 5 Free web traffic courses for AnyTaskers
It is inconceivable in this day and age to have a business and not a website.
Websites are an easy way to communicate with current and potential customers and are an indispensable part of marketing your products or services. Simply put, websites can play a significant role in your business' success.
And website traffic is also very important for many reasons. Logically, the more people that visit your website, the more chances you will have to get more customers. Those website visitors are opportunities for you to give an impression, generate leads, share your brand, and build relationships.
An article by Hooked Design & Marketing says quality visitors to your website are vital in increasing conversion numbers, which are very important to the success of a business' online marketing strategy and business goals.
Web traffic success is when you get "your visitors to do what you want them to do, whether it is to attend your event, buy your product, sign up for your newsletter or sign a contract."
So, if you are a freelancer and want to help your customers increase their website traffic with great conversions, then these free online courses may be exactly what you need to get you started on AnyTask.com with a web traffic task.
---
---
After completing this course by Being Commerce, you'll have learned how to get hundreds of visitors from search engines each and every day and what's more … for absolutely free. As a freelancer, you'll be able to help your clients increase search position, traffic, and sales. You'll also know how to write perfect optimized blogs and study keyword research, on and off-page SEO.
The course will help you generate sales for your customers. SEO is one of the most cost-effective marketing strategies out there as it can deliver hundreds of targeted leads per day to your business for free.
Throughout the course, students will also learn how to find the most profitable keywords for any business. You'll discover eight smarter ways to earn quality backlinks and how to perform a full SEO audit on any site for free. If you want answers to hundreds of SEO questions, this course is right for you.
Take this SEO Training Course to follow a proven step-by-step guide to rank first in Google searches. Everything is explained in easy-to-understand English, and all the tools the instructors recommend are free.
---
---
Jader Tormen created this course for you to learn how to generate high traffic for your websites. The course is for anyone who wants to increase traffic to their website. All the tools used to achieve the goal of the course are free.
The course covers eight key points aimed at helping you get all kinds of free online traffic. The first point is video sharing sites, followed by social media sites and web 2.0 sites as well as tutorial sites. It will also cover guest blogging and forum marketing. And point five dives into social bookmarking and Q&A sites.
It will also go through free traffic from eBooks and document-sharing sites. Points seven and eight are free traffic from press release sites and traffic exchanges.
---
---
Infinite Income Academy created this course to provide students with a complete understanding of using hashtags for marketing. It will also teach students how to gain viral growth and traffic to websites with ease. And it will help students get the most out of social media posts, so they get more views and likes.
It will also help those who take the course find out the software they need to use to automate a lot of their work to achieve optimum success. During the course, instructions will "share exactly how you can use hashtags to earn money on the web as well."
The course description claims it is "only for people who have a driven desire to succeed on the internet without having to pay high advertising costs to gain traffic to their web properties."
---
---
This course by David Castañeda Jr. is perfect for anybody who wants to drive free traffic from Twitter to their website.
"If you can follow basic instructions, you can get started with Twitter, as soon as today, with what you'll learn inside," says David. "It doesn't matter what type of business you're in. If you're not using Twitter to drive traffic and build your online authority, you're missing the boat."
Although Twitter does have a paid platform, you can generate thousands of visitors for free … no paying for clicks or impressions … 100% free traffic … and this course will teach you how.
Right now, Twitter has over one billion registered users, and over 316 million of those users are active every month, says David. "Not only is there a huge opportunity to drive hordes of targeted traffic, but you can also begin seeing results right away without spending money on clicks or expensive banner advertisement or investing a ton of time."
---
---
"Learn all things SEO, including link building, topic clusters, building search authority, and an inside look into how HubSpot uses blogging to rank number one on Google," the HubSpot website states.
This course will show you how to evaluate and improve your website's SEO. Also, how to build backlinks to your website at scale to increase your customers' websites' visibility on the search engine results page. And you will also learn and leverage the tactics HubSpot's blog team uses to rank number one Google.
The course consists of three lessons across 15 videos and two quizzes to evaluate what you've learned.
Hubspot has other similar free courses for you, including "Business Blogging," "Search Insights Report," "The Fundamentals of an Effective SEO Content Strategy," and "Enhancing a Website's SEO."
---
---
We've come to the end of yet another AnyTask.com listicle we hope you have found useful. For more information on AnyTask, visit our website and sign up now to purchase tasks or sell tasks. And don't forget to visit your AnyTask newsroom for Seller Tips, Buyer Tips, and so much more.
---