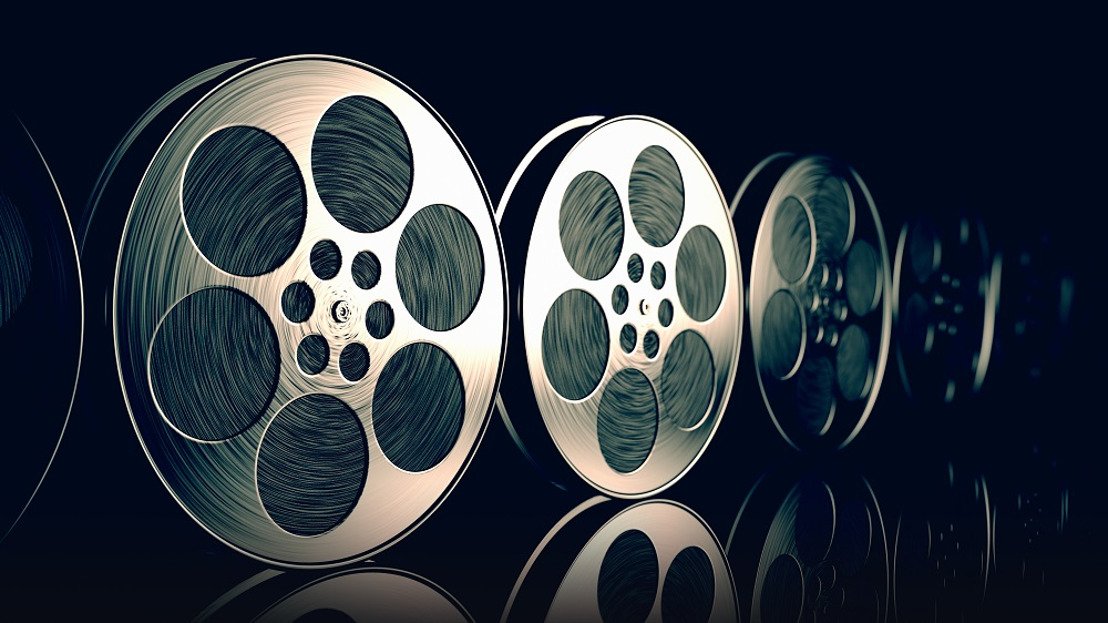 11 websites with free stock video footage for commercial and marketing projects
Are you looking for free stock video footage you can use for your freelance tasks on AnyTask.com?
Stock footage and audio assets can be expensive. So, with that in mind, and as part of the ongoing effort to help freelancers with tools and resources to make their jobs easier, AnyTask.com has put together a list of websites that offer free images.
But not all footage is created equal when it comes to legality, of course. That means you can't just grab footage off the internet and use it for your profile, portfolio, or Tasks your Buyers purchase from you.
READ: Familiarize yourself with the various Creative Commons Licenses
AnyTask.com wants to help make your search for free stock video and audio as easy as possible, so we have gathered the following list of websites where you can access free material.
---
1. Wave.video
The Wave.video online video maker has a built-in of over 300 million royalty-free photos and videos you can use for your video creations. They also have paid options.
Wave.video is a good place for content because they continually add to their massive free stock footage collection. And the website is designed to make it easy to find what you need because you can search for videos by topic, such as technology, water, colours, and so on. It also allows you to see video previews by merely hovering over them on the search page.
It also comes with an online video editor so you can work on the video online and without downloading any other software. It also has an intuitive interface with multiple templates that help you finish your project quickly.
---
2. Pixabay
The Pixabay website has made a name for itself because of its extensive stock photo library, but they also have a massive selection of free stock videos for all your creative needs. And better yet: all their content is CCO licensed.
Pixabay offers free stock footage with different resolutions, and best of all, you may use the stock video without the permission of any kind or giving credit to the authors. The only drawback on Pixabay is their limited 4K footage collection.
---
3. Pexels
This website has some truly spectacular free stock videos, all with the CCO license, which means you can use them for free on both personal and commercial projects without any attribution. They also have tons of time-lapse stock videos and also some footage from divers and climbers.
Pexels has a category for mobile devices footage with green screens that can be replaced easily by chroma keying. Pexels does not require users to subscribe to download content. It has a limited library of 4K resolution footage. You'll find many useful free stock video choices in the Trending section as well.
---
4. Dareful
If you are after 4K stock videos that are entirely free to use in any of your projects, then you must visit Dareful.com. This website focuses on quality rather than quantity, and that means their footage is very impressive, mainly landscapes and looping background selections.
All videos they have on stock come with a detailed description so you can ensure it's what you need before you click download.
---
5. Videezy
Stock footage on Videezy is royalty-free for personal and commercial use. However, you have to credit Videezy.com in your project. Quality is usually high on their website, which offers mostly HD videos and a smaller selection of 4K clips, mainly landscape scenes and abstract clips rendered on Adobe After Effects.
The website also has a wide selection of aerial drone footage. All videos are supplied in MP4 format. You can check out the resolution of all videos below the preview on the download page. Please keep an eye out for search results marked with a green "Pro" tag because they have a cost attached to them.
---
6. Clipstill
This website focuses solely on Cinemagraphs. These are still photos with a brief repeated animation that plays on the loop. The effect is hypnotic, which is a great way to get your viewers' attention. The drawback of Clipstill is that they have a small selection of free cinemagraphs, but they are high quality and change each month. Cinemagraphs are great for GIFs. You do not need to credit anybody when using Clipstill videos, although they do appreciate a link back. Feel free to use cinemagraphs in your projects, but if it is a commercial one, and the clip is the central part of your creation, you must pay. See their licensing page for more information. 
7. Videvo
This community-led video website offers users plenty of free stock videos. Sure, quality varies, but, in general, they're good, and because they have such a large selection of stock videos to choose from, there's no doubt you'll find something suitable. They also have thousands of free motion graphics, music tracks, and sound effects, making Videvo a must-visit website for you.
You can also contribute your videos for others to download. You'll need to sign up for a free account to do so. We recommend you check the licenses of the videos you want from Videvo because they have some that have restrictive use cases.
---
8. Coverr
Coverr offers a massive collection of 100% free videos. From b-roll footage to the perfect background setting for music videos, this website provides you stock footage you can use for absolutely free on personal and commercial projects. And although attribution is never a requirement, it is appreciated whenever possible.
So, wait no longer. Visit Coverr now for your next project. Whether it's a promo video, social media post, a video ad, or whatever your case may be because they 25 video categories to choose from, including Architecture, Animals, Backgrounds, Technology, Urban, Arts & Crafts, Aerial views, Food & Drinks, Animals, Travel, and so much more. 
---
9. Mixkit
Visit the Mixkit website to download some of the best free stock video footage available to you. Are you in need of a stunning video clip? Mixkit has all the free video clips you need for website backgrounds, music videos, promo videos, ads, and more. And guess what? No attribution is required. 
You can combine your content with Mixkit's high-quality, free video clips from their continuously growing library. You can download unlimited videos from categories such as coffee, drone views, stunning nature clips, and a whole lot more. Their videos are free and ready to use as b-roll footage to enhance your projects. 
---
10. Life of Vids
This website is best for businesses and freelancers looking for high-quality free stock videos for marketing purposes. Life of Vids, which has free stock videos, clips, and loops, is owned by Canadian marketing agency Leeroy. Although the website does not have a vast library of free stock videos, they have very high quality.
All of the clips are free to use for personal and commercial purposes with attribution. However, redistribution on other platforms is limited to 10 stock videos. The videos are all in MP4 format, and HD files are also available. They add new videos regularly, and they've also got a fantastic selection of stock images.
---
11. Splitshire
Splitshire is a website created by web designer Daniel Nanescu. He wanted to make his stock videos and photos available for free personal and commercial use. The clips on the site focus mostly on nature and the outdoors and are very professional.
The main benefit of using free stock videos from Splitshire is the unique style and consistency that's hard to find elsewhere. That is extremely helpful if you are seeking unified style results. It also has tons of photos by Nanescu, whose website has had over 2 million downloads to date, showing how popular his work is.
If you are still reading this article, it means you have found it very useful. We have many more Tips for Sellers in our AnyTask newsroom that you may want to check out now.